Moisture Shampoo
( Shampoo )
Hair & body care
Rice Power No. 1 - E
Rinse moistly with hair firmly Shampoo
Rice Power No. 1 - E Extract (Moisturizing ingredients of hair and background).
Gently drop the sebum and dirt, wash it moistly with hair firmly Shampoo is.
<Fragrance of fresh floral>
Main ingredients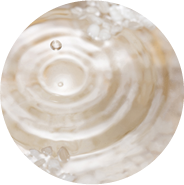 Rice Power No. 1 - E Extract Formulation
" Revitalizes your hair and scalp "
Maintaining the hair and the skin healthy, it leads to shiny and firm hair.
Ingredients
[All Ingredients]
Water, Laureth sulfate Na, rice extract ( Rice Power PPG-12-PEG-50 lanolin, BG, palm kernel fatty acid amide DEA, polyquaternium-10, cocamide MEA, glycol distearate, lauryl betaine, dimethicone, citric acid, laureth-20, laureth- , Isopropanol, sodium dehydroacetate, phenoxyethanol, perfume, methyl paraben , Propyl paraben , Butyl paraben
Show all of the ingredients
RELATED ITEMS
When used together, the effect UP !!