Moisture Conditioner
( Conditioner )
Hair & body care
Rice Power No. 1 - E
Supple, easy-to-clean hair Conditioner
Rice Power No. 1 - E Extract (Moisturizing ingredients for hair and scalp).
 A conditioner that presents you with supple and easy-to-maintain hair.
<Fresh Floral Fragrance>
Main ingredients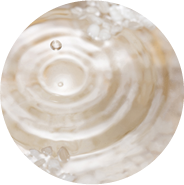 Rice Power No. 1 - E Extract Formulation
" Revitalizes your hair and scalp "
Maintaining the health of your hair and scalp leads to shiny and firm hair.
Ingredients
[All Ingredients]
Water, cetanol, RICE EXTRACT (Rice Power No. 1-E), glyceryl stearate, BUTYLENE GLYCOL, distearyldimonium chloride, steartrimonium chloride, lauryl BETAINE, HYDROGENATED PALM OIL, cocamide MEA, hydroxypropyltrimonium hydrate decomposition keratin (wool), DIMETHICONE, isopropanol, citric acid Na, olive oil, polyquaternium-10, citric acid, laureth -2, laureth-20, phenoxy ALCOHOL, perfume, METHYLPARABEN
Show all of the ingredients
RECOMMENDED ITEM
When used together, the effect INCREASE!!