Moisture Body Wash
(Cleaning fee for body)
Hair & body care
Rice Power No. 3
Rice Power No. 3 Extract By blending, just wash, your skin will moist.
Rice Power No. 3 Extract (Moisturizing component for cleaning) formulation.
We aimed at two contradictory effects of washing and moisturizing.
I realize moisture every time I wash my body with a shower or bath every day. It gently washes up smoothly.
<Fragrance of fresh citrus>
Main ingredients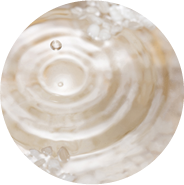 Rice Power No. 3
"Cleaning and moisturizing the skin"
While leaving the dirt, leave the moisture.
Ingredients
[All Ingredients]
Water, myristic acid, oleic acid, rice extract ( Rice Power No. 3), lauric acid, hydroxide K, ethanol, sodium hydroxide, DPG, Na chloride, perfume, glycyrrhizic acid 2 K
Show all of the ingredients
RELATED ITEMS
When used together, the effect UP !!