Moisture Body Wash
(Cleaning fee for body)
Hair & body care
Rice Power No. 3
Rice Power No. 3 Extract By blending, just wash, your skin will moist.
Rice Power No. 3 Extract (Moisturizing component for cleaning) formulation.
We aimed at two contradictory effects of washing and moisturizing.
I realize moisture every time I wash my body with a shower or bath every day. It gently washes up smoothly.
<Fragrance of fresh citrus>
Main ingredients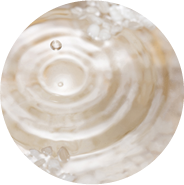 Rice Power No. 3
"Cleaning and moisturizing the skin"
While leaving the dirt, leave the moisture.
Ingredients
Ingredients [All Ingredients]
WATER, MYRISTIC ACID, OLEIC ACID, ORYZA SATIVA (RICE) EXTRACT, LAURIC ACID, POTASSIUM HYDROXIDE, ALCOHOL, SODIUM HYDROXIDE, DIPROPYLENE GLYCOL, SODIUM CHLORIDE, TETRASODIUM EDTA, FRAGRANCE, DIPOTASSIUM GLYCYRRHIZATE
Show all of the ingredients
RELATED ITEMS
When used together, the effect UP !!