Whitening Clear Essence
(Medicated Brightening Serum)
UV, skin brightening
Rice Power No.23
For morning
For night use
RICE FORCE With its own W prescription,
To clear transparent skin like clear
Increase your ability to protect your skin from damage Rice Power No.23 Extract "And a" sustainable vitamin C derivative "that suppresses melanin Medicated Brightening Serum.
While preparing the skin, it leads to clear and clear skin.
Main ingredients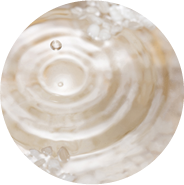 Rice Power Extract No.23 formulation
"Protect skin and increase transparency"
Protects your skin from damage and increases transparency.
fragrance free , no artificial coloring , petroleum free ,neutral
allergy and patch tested
( However, some individuals may still experience sensitivity or allergic reactions. )
Ingredients
【Active ingredient】 Vitamin C · 2-glucoside
[All Ingredients]Rice Power No.23 (rice Extract No.23), water, chamomile oil-2, stearoyl glutamic acid Na, concentrated glycerin, tri (capryl-capric acid) glyceryl, N-lauroyl-L- glutamic acid di (phytosteryl behenyl 2-octyldodecyl) myristyl myristate , Polyglyceryl stearate, glyceryl stearate, dimethicone, cetyl octanoate, cyclopentasiloxane, BG, DPG, light liquid isoparaffin, glycerin monostearyl ether, POE (7) lauryl ether, behenyl alcohol, myristyl alcohol, ethanol, pyro Sodium sulfite, EDTA-2Na, viscosity modifier, pH adjuster, methyl paraben , Propyl paraben , Butyl paraben
Show all of the ingredients
HOW TO USE
step 1

Take the appropriate amount.

Step 2

After making it to the whole face, dark spots , Freckles, dullness areas, high cheeks that are prone to get ultraviolet rays, the area around the outer corner of the eyes, nose and so on.

Step 3

Hand press firmly so that it can be confined in the skin.
RELATED ITEMS
When used together, the effect UP !!
Rice Power No. 11 Extract By mixing, moisture is thoroughly replenished!