Mild Face Wash
( Face Wash )
Dead skin, pore care
Rice Power No.1
For morning
For night use
Fresh crisp wash.
But I will not miss the moisture.
Even if you remove dirt cleanly, if the necessary moisture is deprived of your skin, it will put a burden on your skin rather than a negative one. Mild Face Wash Is gentle to the skin low-pH Amino acid series Face Wash . Moisturizing component Rice Power No.1 Extract With the formulation, the washout moistens moist, there is no disgusting tight feeling.
Main ingredients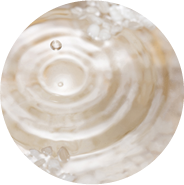 Rice Power Extract No.1 formulation
" Rejuvenates your skin "
It supports water retention and keeps your skin healthy.
fragrance free , no artificial coloring , petroleum free , no animal-derived ingredients , low-pH
allergy and patch tested
( However, some individuals may still experience sensitivity or allergic reactions. )
Ingredients
[All Ingredients] Water, Myristoyl glutamic acid K, BG, PEG-400, rice extract ( Rice Power No. 1), sorbitol, PCA isostearic acid PEG-40 hydrogenated castor oil, stearic acid, glycol distearate, lauric acid, ethanol, methyl paraben , Butyl paraben
Show all of the ingredients
HOW TO USE
step 1

Estimated usage is 1 to 2 cm.

Step 2

Add a small amount of water or lukewarm water several times and whisk. Let's make it fluffy by including air so as not to crush the foam.

Step 3

First place foam from the area where sebum and dirt are concerned. dryness The cheeks to finish last. Let's roll the foam and never rub it. Let's wash with warm lukewarm water.
RELATED ITEMS
When used together, the effect UP !!
It is gentle to the skin and cleanses makeup neatly.

While delicate hair quality, with a volume of hair, catches dirt on the pores firmly.