Make Up Remover
( Makeup Remover )
Dead skin, pore care
Rice Power No. 2
It is gentle to the skin and cleanses makeup neatly.
Skin protection ingredient Rice Power No. 2 Extract Formulated Make Up Remover While gently touching your skin, make it hard to fall, remove clogs and dark clouds, gel type Makeup Remover .
It is smooth and stretchy, it quickly becomes familiar to make-up and dirt, it floats, the wash-up is refreshing smoothly. But I will not rob moisture.
Main ingredients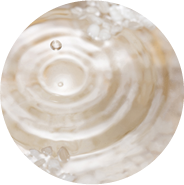 Rice Power Extract No.2 formulation
" Protects and purifies your skin "
While protecting the skin, clean it thoroughly.
fragrance free , no artificial coloring , petroleum free , no animal-derived ingredients , Alcohol free, low-pH
allergy and patch tested
( However, some individuals may still experience sensitivity or allergic reactions. )
Ingredients
[All Ingredients] Hydrogenated polyisobutene, octyldodeceth - 25, sorbitol, rice extract ( Rice Power No. 2), glycerin, methyl gluceth-10, triethyl hexanoin, water, methyl paraben , Propyl paraben , Butyl paraben
Show all of the ingredients
HOW TO USE
step 1

Appropriate amount according to the state of makeup.

Step 2

When cleansing is warmed to the human skin with the palm of your hand, it is easy to adapt to makeup and dirt, and effective. Be sure to use with dry hands.

Step 3

Fit your entire face with 3 fingers on both hands. When the fingertips got lighter, the sign of the make-up came up. Emulsify with water or lukewarm water to wash away.
RELATED ITEMS
When used together, the effect UP !!