Premium Perfect Mask<Four sheets>
(Sheet Mask)
Moisturizing care
Wrinkle, sagging
Aging Care
Rice Power No. 11
SERUM Concentrate one cosmetic ingredient (*) tightly,
The highest sheet mask.
Premium Perfect Mask Has an effect of improving moisture retention " Rice Power No. 11 Extract "Concentrated and included plenty of sheets in a generous manner.It is one of the best masks that you can feel the finish like an esthetics with a care of one time.
The amount of active ingredients in the Deep Moisture Essence may vary.
Main ingredients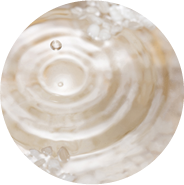 Active ingredient:
Rice Power Extract No. 11 formulation
"Improvement of water retentivity"
Contains Active Ingredients As the efficacy of the skin to improve the ability to keep moisture "the improvement of skin moisture retention capacity" is the only approved Extract is.
fragrance free , no artificial coloring , petroleum free , no animal-derived ingredients , low-pH
allergy and patch tested
( However, some individuals may still experience sensitivity or allergic reactions. )
Ingredients
【Active ingredient】 Rice Power No. 11
【Other Ingredients】 Concentrated glycerin, hyaluronic acid Na-2, water, glycyrrhizic acid 2K, BG, DPG, trimethylglycine, POE · dimethicone copolymer, POE · POP dimethicone copolymer, POE (20) coconut oil fatty acid sorbitan, POE methyl glucoside, sucrose fatty acid ester, ethanol, viscosity adjusting agent, pH adjusting agent, EDTA - 2 Na, methyl paraben
Show all of the ingredients
HOW TO USE
step 1

Remove the mask for the lower side from the bag, put it on the bottom of the face together with your nose and mouth, let it fit. Next, the mask for the upper side is aligned with the position of the eyes, on the upper part of the face.

Step 2

Finally, fold the ears and attach them so that they overlap at the corners of the eyes. After about 5-10 minutes, remove the mask, SERUM Apply to the skin.
RELATED ITEMS
When used together, the effect UP !!
Fresh crisp wash. But I will not miss the moisture.

It is gentle to the skin and cleanses makeup neatly.