Premium Perfect Cream
( Medicated Moisture Cream )
Moisturizing care
Wrinkle, sagging
Aging Care
Rice Power No. 11
For morning
For night use
We can feel deep moisture and firmness, elasticity
High performance Cream so Aging Care .
Premium Perfect Cream Is a component recognized as "improving the water retention capacity of the skin" Rice Power No. 11 Extract As it is, furthermore, a beauty ingredient was blended, Medicated Moisture Cream .
Highly functional with realistic rich texture, you can feel deep moisture, elasticity and elasticity Cream is.
Main ingredients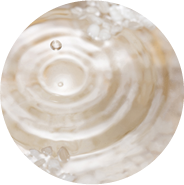 Active ingredient:
Rice Power Extract No. 11 formulation
"Improvement of water retentivity"
Contains Active Ingredients As the efficacy of the skin to improve the ability to keep moisture "the improvement of skin moisture retention capacity" is the only approved Extract is.
fragrance free , no artificial coloring , petroleum free , no animal-derived ingredients , Alcohol free, low-pH
allergy and patch tested
( However, some individuals may still experience sensitivity or allergic reactions. )
Ingredients
【Active ingredient】 Rice Power No. 11
【Other Ingredients】 Water, jojoba oil, olive oil, Sara dark spots (Phytosteryl behenyl 2-octyldodecyl) N-lauroyl-L-glutamate, glyceryl trioctanoate, cetyl octanoate, dimethicone, BG, concentrated glycerin, glyceryl-N- (2-methacryloyl Oxyethyl) carbamate · stearyl methacrylate copolymer, licorice extract powder, trehalose, Novara Extract , Maltitol, mixed solution of glycosyl trehalose · hydrogenated starch hydrolyzate, betaine, triglycopolysaccharide, behenyl alcohol, polyglyceryl stearate, polyglyceryl isostearate, sorbitan stearate, glyceryl SE stearate, Na stearoyl glutamate, POE (7) lauryl ether, Vitamin E acetate, light liquid isoparaffin, viscosity regulator, pH adjuster, methyl paraben , Propyl paraben , Butyl paraben
Show all of the ingredients
Five ingredients to support aging trouble
Improve water retention capacity Rice Power No. 11 Extract " Improve water retention capacity Rice Power No. 11 Extract With, enhancing the natural moisture of the skin, dryness Also care for fine wrinkles.
New moisturizing ingredient "Shiroki jellyfish" Hyaluronic acid is newly blended with a new moisturizing ingredient that has much more moisturizing power. " Rice Power No. 11 Extract From the inside of the skin Moist However, by creating a layer of moisture on the outside, you can get a deeper feeling of moisture.
"Ceramide polymer" that enhances elasticity and elasticity Incorporating a new component ceramide polymer that gently wraps the skin and creates a highly flexible membrane. It has the power to lift up the skin with a pin and brings elasticity and elasticity to the skin.
"Various kinds of emollient ingredients" to make gloss and soft skin "Emollient ingredient" which makes soft, smooth, touchable skin become carefully selected from natural materials and blended.
(Jojoba oil, olive oil, Novara Extract , Beeswax, trehalose, etc.)
rough skin Protect your skin from "licorice" Leguminous plant licorice (licorice) extract powder is blended, dryness And aging rough skin · Protect your skin from inflammation.
HOW TO USE
step 1

Estimated amount of use is a large bean paste.

Step 2

I got it in my hands. Cream On the whole face, with a hand press Extract I will thoroughly penetrate.

Step 3

I was surprised Cream Wait until the neck is easy to age and care.
RELATED ITEMS
When used together, the effect UP !!
Fresh crisp wash. But I will not miss the moisture.

It is gentle to the skin and cleanses makeup neatly.