Deep Moisture Lotion
( Medicated Face Toner )
Moisturizing care
Wrinkle, sagging
Aging Care
Rice Power No. 11
For morning
For night use
dead skin It penetrates thoroughly into the layer,
We deliver plenty of moisture to your skin.
Ingredients recognized as "improving the water retention capacity of the skin" Rice Power No. 11 Extract Formulated Medicated Face Toner . dead skin It penetrates thoroughly into the corners of the layer and leads to the skin with moisture from the inside (*) of the skin.
*The Keratin Layer
Main ingredients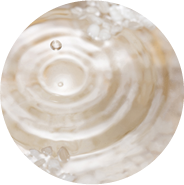 Active ingredient:
Rice Power Extract No. 11 formulation
"Improvement of water retentivity"
Contains Active Ingredients As the efficacy of the skin to improve the ability to keep moisture "the improvement of skin moisture retention capacity" is the only approved Extract is.
fragrance free , no artificial coloring , petroleum free , no animal-derived ingredients , low-pH
allergy and patch tested
​ ​* However, some individuals may still experience sensitivity or allergic reactions.
Ingredients
【Active ingredient】 Rice Power No. 11
【Other Ingredients】 Water, ethanol, BG, DPG, concentrated glycerin, glycyrrhizic acid 2K, DL-PCA · Na solution, soybean lysophospholipid solution, hyaluronic acid Na-2, vegetable squalane, natural vitamin E, PEG (120) POE · POP decyltetradecyl ether, POE (25) POP (30), chamomile oil-2, viscosity adjusting agent, pH adjusting agent, methyl paraben
Show all of the ingredients
HOW TO USE
step 1

Approximate use amount is 3 to 5 rice per turn. With a rough texture, it's gentle feeling without stickiness.

Step 2

Warm the lotion with the palms of your hands and then to the face. Let's penetrate thoroughly with a hand press.

Step 3

dryness If you are concerned about superimposing. It is a proof that the moisture has fully traveled when sucking in the palm of your hand.
RELATED ITEMS
When used together, the effect UP !!
Fresh crisp wash. But I will not miss the moisture.

It is gentle to the skin and cleanses makeup neatly.