Deep Moisture Essence
( Medicated Moisture Serum )
Moisturizing care
Wrinkle, sagging
Aging Care
Rice Power No. 11
For morning
For night use
Rice Power No. 11 Extract In formulation,
Supply moisture thoroughly!
Deep Moisture Essence Is a component recognized as "improving the water retention capacity of the skin" Rice Power No. 11 Extract Was blended Medicated Moisture Serum . Because it further enhances moisture, it can also be used for partial care such as eyes, mouth, etc. where trouble is likely to occur recommended is.
*The Keratin Layer
Main ingredients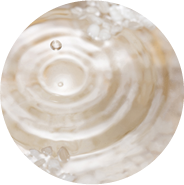 Active ingredient:
Rice Power Extract No. 11 formulation
"Improvement of water retentivity"
Contains Active Ingredients As the efficacy of the skin to improve the ability to keep moisture "the improvement of skin moisture retention capacity" is the only approved Extract is.
fragrance free , no artificial coloring , petroleum free , no animal-derived ingredients , low-pH
allergy and patch tested
( However, some individuals may still experience sensitivity or allergic reactions. )
Ingredients
【Active ingredient】 Rice Power No. 11
【Other Ingredients】 Water, cyclopentasiloxane, dimethicone, concentrated glycerin, ethanol, BG, DPG, POE · dimethicone copolymer, cetyl octanoate, olive oil, vegetable squalane, natural vitamin E, POP methyl glucoside, polyoxyethylene Sesquistearate methyl glucoside, sesquistearate methyl glucoside, glycerin monostearyl ether, POE (7) lauryl ether, light liquid isoparaffin, hyaluronic acid Na - 2, glycyrrhizic acid 2 K, POE stearyl ether, camomile oil - 2, viscosity modifier , PH adjuster, EDTA-2Na, methyl paraben
Show all of the ingredients
RELATED ITEMS
When used together, the effect UP !!