Deep Moisture Cream
( Medicated Face Moisturizer )
Moisturizing care
Wrinkle, sagging
Rice Power No. 11
For morning
For night use
Cream However,
I firmly confine the moisture.
Deep Moisture Cream Is an ingredient recognized as "improves moisture retention of skin" Rice Power No.11 Extract Blended Medicated Face Moisturizer.
Toner And SERUM Gently wraps your moist skin and keeps it moisturized.
Main ingredients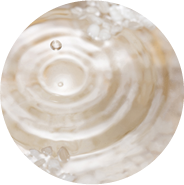 Active ingredient:
Rice Power Extract No. 11 formulation
"Improvement of water retentivity"
Contains Active Ingredients As the efficacy of the skin to improve the ability to keep moisture "the improvement of skin moisture retention capacity" is the only approved Extract is.
fragrance free , no artificial coloring , petroleum free , no animal-derived ingredients , Alcohol free, low-pH
allergy and patch tested
( However, some individuals may still experience sensitivity or allergic reactions. )
Ingredients
【Active ingredient】 Rice Power No. 11
【Other Ingredients】 Water, cetyl octanoate, BG, vegetable squalane, concentrated glycerin, dimethicone, di (phytosteryl · behenyl · 2-octyldodecyl) N-lauroyl-L-glutamate, behenyl alcohol, stearic acid, polyglyceryl stearate, stearin Acid PG, sorbitan laurate, sodium myristoyl glutamate, 2 K glycyrrhizinic acid, viscosity regulator, pH regulator, methyl paraben , Propyl paraben , Butyl paraben
Show all of the ingredients
HOW TO USE
step 1

Estimated amount of use is a large bean paste.

Step 2

I got it in my hands. Cream On the whole face, with a hand press Extract I will thoroughly penetrate.

Step 3

I was surprised Cream Wait until the neck is easy to age and care.
RELATED ITEMS
When used together, the effect UP !!
Fresh crisp wash. But I will not miss the moisture.

It is gentle to the skin and cleanses makeup neatly.