Deep Clear Lotion
(Facial Wipes)
Dead skin, pore care
Rice Power No.1
Rice Power No. 10
Extra step in skin care.
Eliminates dullness and stiffness, and increases absorption ability.
Use once a day, for extra nightly skin care.
Deep Clear Lotion wipes away dead skin and takes away your skin's dullness, stiffness, and roughness. This facial wipe also heightens your ability to absorb the Rice Power Extract.​ ​
Main ingredients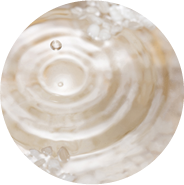 Rice Power Extract No.1, No. 10 formulation
" Rejuvenates your skin " " Controls the oil levels of your skin "
It supports water retention and keeps your skin healthy.
 Furthermore, it can control excessive sebum that causes pore troubles.
Fragrance and petroleum free, no artificial coloring nor animal-derived ingredients, neutral pH.
Allergy and irritation patch tested.
( However, some individual may still experience irritation or allergic reactions. ) 
Ingredients
[All Ingredients] Water, RICE EXTRACT (Rice Power No.1), ALCOHOL, RICE EXTRACT (Rice Power No.10), BUTYLENE GLYCOL, DIPROPYLENE GLYCOL, GLYCERIN, Lactic Acid, Malic Acid, Glycyrrhizic Acid 2K, Hamamelis Leaf Extract, Cha Extract, chamomile flower Extract, squalane, TOCOPHEROL, sodium hyaluronate, hydrogenated lecithin, lecithin hydroxide, glucose, PEG-40 hydrogenated castor oil, methylgluceth-10, sucrose laurate, (acrylate/alkyl acrylate (C10-30 )) Crosspolymer, citric acid, sodium citrate, AMPD, METHYLPARABEN
Show all of the ingredients
RECOMMENDED ITEM
When used together, the effect INCREASE!!
Fresh crisp wash that keeps the moisture from leaving.

Gentle to the skin, it removes makeup neatly.