Deep Clear Lotion
( Facial Wipes )
Dead skin, pore care
Rice Power No.1
Rice Power No. 10
Plus for usual care.
Eliminate dullness and gores, increase penetration
Plus once a day, for night care.
Deep Clear Lotion Old dead skin Wipe off dullness of the skin, with gores, roughness, Rice Power Extract To further increase the penetration of Facial Wipes .
Main ingredients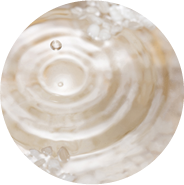 Rice Power Extract No.1, No. 10 formulation
" Rejuvenates your skin " Controls the oil levels of your skin "
It supports water retention and keeps your skin healthy.
Control excessive sebum that causes pore trouble.
fragrance free , no artificial coloring , petroleum free , no animal-derived ingredients ,neutral
allergy and patch tested
( However, some individuals may still experience sensitivity or allergic reactions. )
Ingredients
[All Ingredients] Water, rice extract ( Rice Power No. 1), ethanol, rice extract ( Rice Power No. 10), BG, DPG, glycerin, lactic acid, malic acid, glycyrrhizic acid 2K, hamamelis leaves Extract Tea Extract , Chamomile flower Extract , Squalane, tocopherol, sodium hyaluronate, hydrogenated lecithin, hydroxylated lecithin, glucose, PEG-40 hydrogenated castor oil, methyl gluceth-10, sucrose laurate, (acrylates / alkyl acrylate (C10-30)) crosspolymer, Citric acid, Na citrate, AMPD, methyl paraben
Show all of the ingredients
RELATED ITEMS
When used together, the effect UP !!
Fresh crisp wash. But I will not miss the moisture.

It is gentle to the skin and cleanses makeup neatly.