UV PROTECT MILK 25
( Makeup Primer with SPF )
UV, skin brightening
Rice Power No.1
SPF25, PA++ Block daily UV rays.
Sun protection sunscreen that can be used all year round.
Sufficient UV protection as a daily UV countermeasure (SPF25, PA++)SERUM It is a light and stretchy sunscreen (sunscreen) makeup base. Moisturizing ingredients Rice Power No.1 Extract In combination, keeps moisture all day long and improves makeup and durability. UV-Ray absorbing particles Because the silicon coating sensitive skin You can use it with peace of mind without directly irritating the skin.
Main ingredients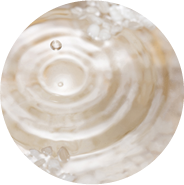 Rice Power Extract No.1 formulation
" Rejuvenates your skin "
It supports water retention and keeps your skin healthy.
fragrance free , no artificial coloring , petroleum free , no animal-derived ingredients ,neutral
allergy and patch tested
( However, some individuals may still experience sensitivity or allergic reactions. )
Ingredients
[All Ingredients] Water, rice extract ( Rice Power No. 1), ethylhexyl methoxycinnamate, zinc oxide, ethanol, cyclopentasiloxane, BG, glycerin, DPG, dimethicone, polysilicone-14, PEG-11 methyl ether dimethicone, Yukinoshita Extract , Sawakuhi Extract , Camomile flower oil, Olive oil, Squalane, Na hyaluronate, Glycyrrhizic acid 2K, Tocopherol, PEG-20 methyl glucose sesquistearate, Cetyl ethylhexanoate, Titanium oxide, PPG-20 methyl glucose, Sesquistearate methyl glucose, Hydrogen dimethicone , Xanthan gum, hydroxylated Al, silica, PEG / PPG-19/19 dimethicone, steareth-3, polyacrylate-13, polyisobutene, polysorbate 20, batyl alcohol, methyl paraben , EDTA-2Na
Show all of the ingredients
Product features
UV PROTECT MILK 25 stuck to the comfort of use.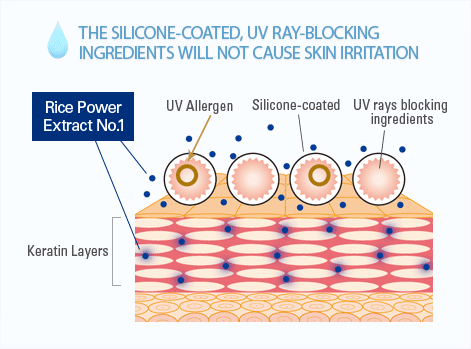 " Skin Care Protect while doing "idea UV-Ray absorbing particles ( UV-Ray blocking ingredients ) Is silicone coated, it will not irritate the skin. So sensitive skin For those of you recommended . Moisturizing ingredients Rice Power No.1 Extract It moisturizes the skin tightly, so we will arrange it on a base skin that is difficult to make up on make-up collapse.
Clear the feeling of use unique to day sun protection UV PROTECT MILK 25, RICE FORCE It is a product developed reflecting the voice of your lover. sticky skin There is no powder or powdery feeling, light and light feeling. It spreads well, it is familiar to the skin, it has a smell peculiar to sunburn (sunscreen), there is no whitening which becomes matter of concern.
Beauty professional such as model and hair makeup convinced Rice Power No.1 Extract Delivering moisture to your skin, upgrading foundation's goodness. The surface to be moist, smooth, shiny skin Suppresses your skin to make it difficult for make-up collapse. makeup Artists as well "Beauty Professional" also a lot of loyal users.
RELATED ITEMS
When used together, the effect UP !!
RICE FORCE With original W prescription, to clear clear white skin