Lip Serum
(Lip Treatment)
Moisturizing care
Rice Power No. 7
A rich beauty essence gel gives the lips a glossy moisturizing.
​
Multi-functional lip beauty essence with 3 roles Multi-functional lip care (high moisturizing, blood circulation promotion, roughening prevention), lip base, lip gloss.
​
Main ingredients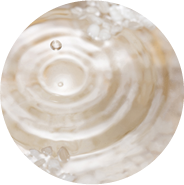 Rice Power Extract No. 7 
"Renews Dry Skin "
Maintaining skin oil level and taking care of dryness leads to smoother skin.
Fragrance and petroleum free, no artificial coloring nor animal-derived ingredients
Allergy and irritation patch tested.
( However, some individual may still experience irritation or allergic reactions. ) 
Ingredients
[All ingredients] Tetra (hydroxystearic acid / isostearic acid) dipentaerythrityl, Diisostearyl malate, Di (octyldodecyl / phytosteryl / behenyl) Lauroyl glutamate, Tri (caprylic acid / capric acid) glyceryl, Hydrogenated palm oil, PEG- 10 Hydrogenated palm oil, Octyldodecyl myristate, Rice extract (Rice Power No. 7), BG, Tocopherol acetate, Stearyl glycyrrhetinate, Avocado oil, Shea butter oil, Jojoba seed oil, Rose hip oil, Evening primrose oil, Olive oil, Sunflower seed oil, Meadowfoam oil, Squalane, Tocopherol, Glycerin, Silylated silica, (bechenic acid / eicosandiic acid) glyceryl, Polyquaternium-61, Methylparaben
Show all of the ingredients
Product Features
A rich beauty essence gel gives the lips a glossy moisturizing.
Highly moisturizing lip that prevents rough lips and gives moisture Contains the moisturizing ingredient "Rice Power No. 7 Extract", which has been recognized for its power to "health dry skin". Prevents rough lips due to dryness and gently protects and moisturizes delicate lips.​
ROSA CANINA FRUIT OIL

OENOTHERA BIENNIS (EVENING PRIMROSE) OIL

BUTYROSPERMUM PARKII (SHEA) OIL

Avocado oil

SIMMONDSIA CHINENSIS (JOJOBA) SEED OIL
 Compounding 5 kinds of natural vegetable oil luxuriously  1. Regeneration and moisture retention. 
 2. Soft, firm and healthy skin and makes it flexible. 
 3. Flexible and protected, also has UV protection. 
 4. Bringing moisture to the skin and makes it soft. 
 5. Prevent moisture evaporation.
RECOMMENDED ITEM
When used together, the effect INCREASE!!
Fresh crisp wash that keeps the moisture from leaving.