Moist Charge Lip Treatment
( Lip Treatment )
Moisturizing care
Rice Power No. 7
Dense gel-like essence dryness Easy to lips,
Lip that lasts and gives shiny moisture.
In the day, gross and the foundation of lipstick, at night Lip Treatment To
Give yourself moisture and mellow like melting from the moment you put it on your lips dryness Care.
Main ingredients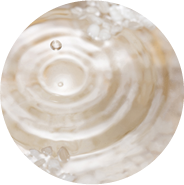 Rice Power Extract No. 7 formulation
" Renews dry skin "
Maintaining skin oil dryness And care for a crowded, leading to smooth skin.
fragrance free , no artificial coloring , petroleum free , no animal-derived ingredients
allergy and patch tested
( However, some individuals may still experience sensitivity or allergic reactions. )
Ingredients
[All Ingredients] Dipentaerythrityl tetra (hydroxystearic acid / isostearic acid), diisostearyl malate, di (octyldodecyl / phytosteryl / behenyl) lauroylglutamate, glyceryl tri (caprylic / capric acid), hydrogenated palm oil, PEG-10 hydrogenated castor oil , Rice extract ( Rice Power No. 7), octyldodecyl myristate, BG, jojoba seed oil, rose hip oil, avocado oil, shea butter oil, evening primrose oil, stearyl glycyrrhetinate, tocopherol, polyquaternium-61, glycerin, (behenic acid / eicosanedioic acid) glyceryl , Silylated silica, methyl paraben
Show all of the ingredients
Product features
With rich moisture which has never existed, to the luxurious lips.
New · moisturizing ingredients Rice Power No. 7 Extract Formulation " Renews dry skin "A new moisturizing ingredient with power recognized" Rice Power No. 7 Extract "Adopted. On lips that are easy to crack, No. 7 Extract It gives moisture.
Rosehip oil

Evening primrose oil

Shea oil

Avocado oil

Jojoba seed oil
Compounding 5 kinds of natural vegetable oil luxuriously 1. Cosmetic effects such as skin regeneration action and moisture retention.
2. It prepares soft, firm and healthy skin and makes it soft.
3. It has skin softening and protection effect, UV protection effect.
4. It is familiar to the skin quickly, it gives moisture to the skin and makes it soft.
5. Flexibly adapt to your skin and prevent moisture evaporation.
RELATED ITEMS
When used together, the effect UP !!
Fresh crisp wash. But I will not miss the moisture.