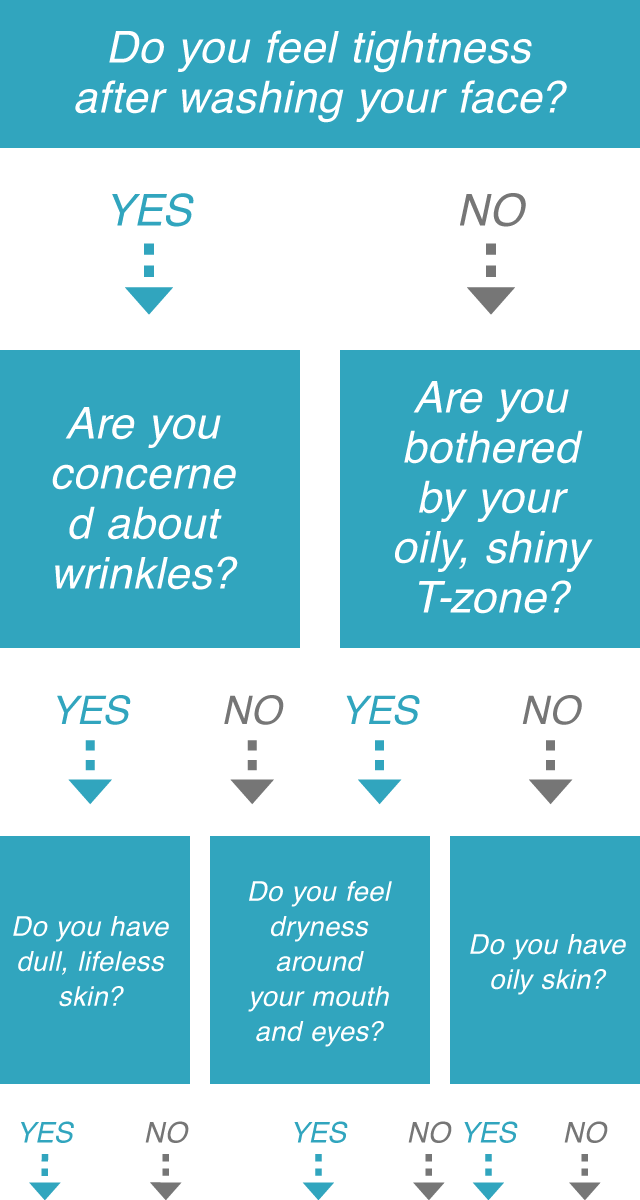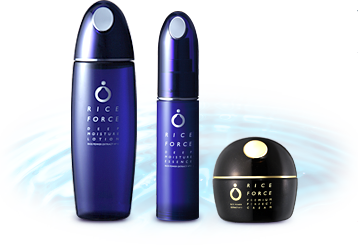 Did you know that dehydration is the root cause of wrinkles and sagging skin, synonymous with "maturing skin"? The skin's natural moisture level decreases as we mature, gradually robbing elasticity and moisture from the skin, and if neglected, will lead to wrinkles and saggy skin. If you are concerned about your maturing skin, daily replenishment of moisture is the fast track to success. Soften and prepare the skin with our Deep Moisture Lotion, then moisturize with Deep Moisture Essence, and lastly, seal-in the moisture with our thick, nutrient-rich Premium Perfect Cream to regain suppleness and firmness.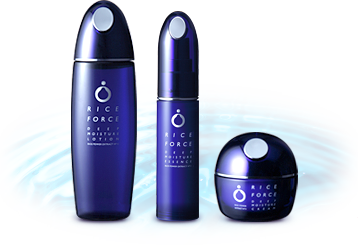 Collagen and ceramide production dissipates as we age, weakening the skin's barrier function. Dry skin and environmental irritants like UV rays can cause the mature skin to easily reveal our age. The best way to prevent visible signs of aging is by improving the skin's moisture retention capacity, and by normalizing the skin's barrier function. Use our simple 3-Step Skin Care Regimen to improve your skin's moisture retention capacity and create an ageless complexion.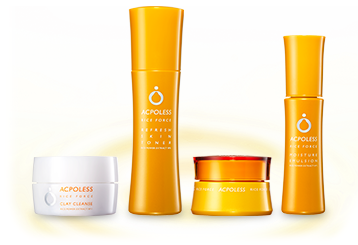 Soft, beautiful skin only happens when natural oils and moisture levels are proportionately balanced. Dehydration leads to clogged pores, which leads to adult acne, rough skin, and decreased elasticity. Aging, as well as stressful lifestyles, induces an inconsistent offset of natural oils and hydration in your skin. Nourish your skin with plenty of moisture now to establish a good equilibrium for the future. Smooth on the refreshing ACPOLESS Oil Control Essence to stave off the T-zone shine.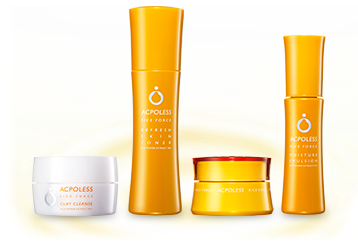 It is crucial to maintain clean skin and to provide plenty of moisture to the Oily skin. Are you aware that Oily skin is caused by dehydration in many cases? When the moisture level inside the skin decreases, the skin overcompensates for the loss and produces surplus oil. Therefore, a fitting moisturizing care is vital for Oily skin too. The ACPOLESS Series effectively provides the necessary moisture while thoroughly removing impurities and excess oil from the skin. If acne is an issue, use in conjunction with Acne Spots Clear for a complete Acne Care regimen.