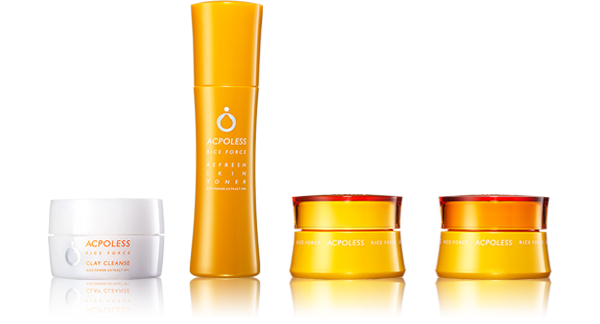 ACPOLESS Collection
Skin care collection which contains the first and only new effective ingredient with sebum secretion suppression "Rice Power No.6 Extract".
Fundamentally caring for various skin trouble such as open-pores, acne-skin, oily-skin,​ ​
by an innovative approach.​ ​
ACPOLESS helps full of smiles without warring about skin problems.
Tenderness to the skin fragrance free , no artificial coloring , petroleum free , no animal-derived ingredients
allergy tested , patch tested ( However, some individuals may still experience sensitivity or allergic reactions. )
acne Prescription that is difficult to become under acne It is not that I can not do it)
New active ingredient against trouble for over secretion sebum
Contained Rice Power No.6 Extract that approved as Quasi-drug the active ingredient with the only effect of suppressing sebum secretion.
​