Application is
Here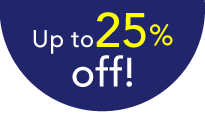 Five

incredible bonuses!

" Subscription Service " RICE FORCE of Skin Care It is a system that delivers items according to your convenience.
Starting discounts of up to 25% off, Subscription Service Just a pleasant benefit.
We will deliver your moisture to you conveniently for you.
You can purchase at product targeted for discount subscription service​ ​from one item at special prices​ ​.

The discount rate goes up according to the number of purchases.  So, the more you buy, the more profitable you are.

If it is five days before the next shipping schedule date,​ ​
​ ​you cat change delivery contents!​ ​
​ ​Please change according to the convenience of customers and the pace of use.

Also, Cancel (cancellation) is always OK!
At least ○ times common with other companies Subscription Service There is no restriction such as "must use ...".

60 days / 75 days / 90 days

It will be one course per person.

We will ship the subscribed products​ ​included a little gift​ ​​ ​every time with the usual gratitude.

Enjoy the contents of the gift after it arrives!
PRODUCTS AVAILABLE FOR SUBSCRIPTION
Subscription Service Frequently asked questions

Reception hours: Monday to Saturday 9: 00 ~ 21: 00 / Holidays 9: 00 ~ 18: 00
Please feel free to contact us if you would like to hear more details