Moisture Body Milk Lotion
( Body Lotion )
Hair & body care
Rice Power No. 7
Body with Casters dryness Protect from,
Body Lotion .
High penetrance Rice Power Extract Eight skin beautiful ingredients moisturize the body firmly. Sticky, smooth moisture, make soft skin.
Main ingredients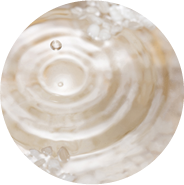 Rice Power No. 7
" Renews dry skin "
Maintaining skin oil dryness And care for a crowded, leading to smooth skin.
Ingredients
[All Ingredients]
Water, rice extract ( Rice Power No. 7), BG, triethylhexanoin, cetyl ethylhexanoate, squalane, sodium hyaluronate, trehalose, beeswax, maltitol, arginine, caninabara fruit Extract , Stearic acid, isostearic acid, myristic acid, polyglyceryl stearate 10, sucrose stearate, sucrose distearate, (acrylate / alkyl acrylate (C10- 30)) cross polymer, dimethicone, xanthan gum, behenyl alcohol, EDTA-2 Na, methyl paraben
Show all of the ingredients
RELATED ITEMS
When used together, the effect UP !!