CLEANSING MILK
( Makeup Remover )
Dead skin, pore care
Rice Power No. 2
Properly drop, properly gentle
RICE FORCE With the theme of "moisturizing" which is the feature of this, new Makeup Remover Has joined the line. Milk type cleansing with low frictional force to your skin. dryness If you are concerned, you can use with peace of mind even those sensitive to your skin. Natural component derived from rice " Rice Power No. 2 Extract By combining it, I realized prescription that keeps moisture necessary for your skin while properly removing make-up and dirt adhering to the skin surface. In addition, other components also contain natural ingredients such as beeswax to protect your skin from washing. There is no disgusting feeling after washing the face, the skin moistly moist.
Main ingredients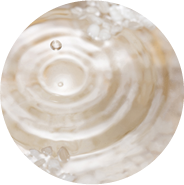 Rice Power Extract No.2 formulation
" Protects and purifies your skin "
While protecting the skin, clean it thoroughly.
fragrance free , no artificial coloring , no animal-derived ingredients , mineral oil free , petroleum free , low-pH
allergy and patch tested
( However, some individuals may still experience sensitivity or allergic reactions. )
Ingredients
[All Ingredients] Triethylhexanoin, cetyl ethylhexanoate, water, rice extract ( Rice Power No. 2), BG, PEG-12 diisostearate, beeswax, behenyl alcohol, rosemary leaf oil, bisethoxydiglycol succinate, glyceryl stearate, steareth-20, polyglyceryl-10 diisostearate, Na stearoylglutamate, polyglyceryl isostearate -10, xanthan gum, tocopherol, methyl paraben , Propyl paraben , Butyl paraben
Show all of the ingredients
RICE FORCE cleansing( Makeup Remover )lineup
item
CLEANSING MILK

Make Up Remover

Cleansing Water

price
US$ 37
US$ 37
US$ 35
Tex chair
Milk type
Gel type
Water type
Feature
It features a texture that is easy to grow and is gentle on the skin. It is skin-friendly and minimizes friction to the skin.sensitive skinBut you can use it with confidence.
A gel type with the best balance of gentleness to skin and cleansing power. Firmly removes makeup without putting a burden on the skin.
Apply it to cotton, let it float on makeup and wipe it with water. It is 100% oil-free, less irritating, and has a refreshing feel.
Recommended for people like this.

For Super dry skin, sensitive skin
If you are concerned about skin tension after washing your face
At the turn of the seasonrough skinIf you do

For dry skin.
If you are concerned about skin roughness
If you are making makeup well

Who care about sebum
acneToconcernWho
Person doing eyelash extension

Cleaning power
Eyelash extension support

Oil free

Gentleness to the skin
fragrance free,no artificial coloring,petroleum free,no animal-derived ingredients,low-pHAllergy test patch tested
fragrance free,no artificial coloring,petroleum free,no animal-derived ingredients, Oil free, neutral, allergy test patch tested
RICE FORCE cleansing( Makeup Remover )lineup
Compare products
CLEANSING MILK Featuring elongation and skin-friendly texture features. Make-up familiar well, because friction to the skin is minimized, sensitive skin But you can use it with confidence.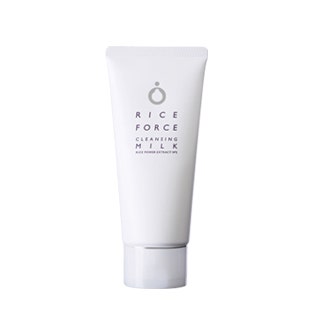 Make Up Remover Gel type with gentleness to the skin and detergency, the best feature of the two balances. I firmly remove make-up neatly without burdening the skin.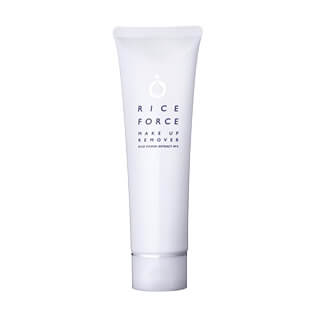 Cleansing Water Apply to cotton, float up makeup and wipe it off. 100% oil free, less irritating, refreshing comfort.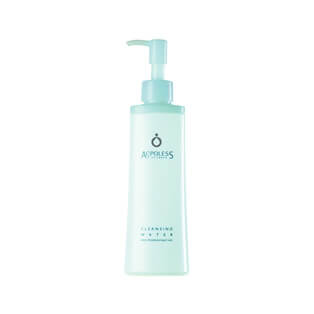 HOW TO USE
step 1

Appropriate amount according to the state of makeup.

Step 2

When cleansing is warmed to the human skin with the palm of your hand, it is easy to adapt to makeup and dirt, and effective. Please use it with your hands and face dry.

Step 3

Apply gentle to the whole face like drawing a circle gently with your finger's belly. When it is well dirty, rinse with water or lukewarm water.
RELATED ITEMS
When used together, the effect UP !!