Acne Soap
( Medicated Face Soap ( Soap Bar ))
Dead skin, pore care
Acne, oily skin care
Rice Power No. 3
For morning
For night use
While giving moisture, pores are refreshing!
Medicinal Skin Care " ACPOLESSAcne Soap "Elastic fine bubbles cleans off extra sebum and stubborn dirt in the back of the pores firmly, cleansing soap ( Soap Bar )is. Moist component " Rice Power No. 3 Extract Because it is a formulation, there is no unpleasant tightness, mouth rinse moist. Keep fresh skin even after cleansing.
Main ingredients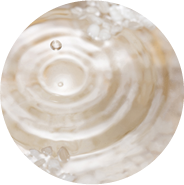 Rice Power Extract No.3 formulation
"Cleaning and moisturizing the skin"
While leaving the dirt, leave the moisture.
fragrance free , no artificial coloring , petroleum free , no animal-derived ingredients
Alcohol free, oil free, no preservative added
allergy tested , patch tested
( However, some individuals may still experience sensitivity or allergic reactions. )
acne Prescription that is difficult to become under
(For everyone acne It is not that I can not do it)
Ingredients
[All Ingredients]
【Active ingredient】 Glycyrrhizic acid 2K
【Other Ingredients】 Rice Power No.3 (rice Extract No. 3), concentrated glycerin, Soap Bar Substrate, purified sucrose, hydroxyethanediphosphonic acid, isopropanol, water
Show all of the ingredients
RELATED ITEMS
When used together, the effect UP !!
SPF25, PA++ Block ultraviolet light. Sun protection sunscreen that can be used all year round.