Moist Balance Milk
( Medicated Face Moisturizer )
Acne, oily skin care
Rice Power No.1
For morning
For night use
Supports balance adjustment of moisture and oil,
Fluffy fresh skin conditioning
Medicinal Skin Care " ACPOLESSMoist Balance Milk " Rice Power No.1 Extract It firmly moisturizes the skin with the moisturizing power of the moisturizer, it regulates the rhythm that tends to be disturbed, it is a moisturizing emulsion.
Furthermore, we will lead to the best skin condition with prescription focusing on the balance between moisture and oil.
Main ingredients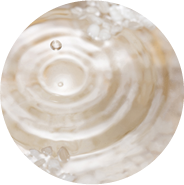 Rice Power Extract No.1 formulation
" Rejuvenates your skin "
It supports water retention and keeps your skin healthy.
fragrance free , no artificial coloring , petroleum free , no animal-derived ingredients
low-pH
allergy tested , patch tested
( However, some individuals may still experience sensitivity or allergic reactions. )
acne Prescription that is difficult to become under
(For everyone acne It is not that I can not do it)
Ingredients
[All Ingredients]
【Active ingredient】 Glycyrrhizic acid 2K
【Other Ingredients】 Rice Power No.1 (rice Extract No.1), vegetable squalane, chamomile oil-2, water, BG, DPG, dimethicone, cetyl octanoate, POE sesquistearate methyl glucoside, POE stearyl ether, POE glyceryl isostearate, stearic acid, behenyl alcohol, ethanol, viscosity Adjusting agents, pH adjusting agents, EDTA-2Na, methyl paraben , Propyl paraben , Butyl paraben
Show all of the ingredients
RELATED ITEMS
When used together, the effect UP !!
SPF25, PA++ Block ultraviolet light. Sun protection sunscreen that can be used all year round.