Clear Lotion
( Medicated Facial Wipes )
Dead skin, pore care
Acne, oily skin care
Rice Power No.1
Rice Power No. 10
For morning
For night use
Unnecessary dead skin Wiping off, making wrinkled skin
Medicinal Skin Care " ACPOLESSClear Lotion "Is an unnecessary cause of pore plugs / darkening, pore blockages dead skin Remove firmly, Medicated Facial Wipes is. Furthermore, a moisturizing component " Rice Power No.1 Extract Works to keep the skin soft.
Main ingredients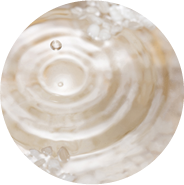 Rice Power Extract No.1, No. 10 formulation
" Rejuvenates your skin " Controls the oil levels of your skin "
It supports water retention and keeps your skin healthy.
Control excessive sebum that causes pore trouble.
fragrance free , no artificial coloring , petroleum free , no animal-derived ingredients
allergy tested , patch tested
( However, some individuals may still experience sensitivity or allergic reactions. )
acne Prescription that is difficult to become under
(For everyone acne It is not that I can not do it)
Ingredients
[All Ingredients]
【Active ingredient】 Glycyrrhizic acid 2K
【Other Ingredients】 Rice Power No. 10 (rice Extract No. 10), Rice Power No.1 (rice Extract No.1), water, lactic acid, DL-malic acid, natural vitamin E, purified soybean lecithin, concentrated glycerin, glycerin, hyaluronic acid Na-2, hamamelis extract, camomile oil 2, tea Extract -1, vegetable squalane, BG, DPG, ethanol, POE methyl glucoside, POE hydrogenated castor oil, hydroxylated soybean phospholipid, glucose, sucrose fatty acid ester, pH adjusting agent, methyl paraben
Show all of the ingredients
RELATED ITEMS
When used together, the effect UP !!
With soft touch, old dead skin And dirt "gentle" "firmly wiping" convenient 1 piece 2 role useful Cotton Pads .

SPF25, PA++ Block ultraviolet light. Sun protection sunscreen that can be used all year round.