ACPOLESS CLAY CLEANSE
(Face Wash)
Dead skin, pore care
Acne, oily skin care
Rice Power No.1 Extract
For morning
For night use
Cleanses pores with dense foam and clay.
Quick foaming of raw soap and dirt adsorption by clay are its main features.
The thick and dense foam wash out the dirt within pores and make your skin clean and smooth.
Furthermore, to avoid drying your skin, moisturizing ingredients such as Rice Power No.1 Extract and Manuka Honey are included.
Gives your skin a moisturizing wash with refreshing citrus scent.
*A special spatula is placed in the inner lid.
Main ingredients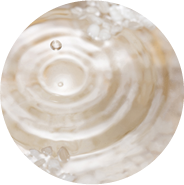 Rice Power No.1 Extract Formulation
"Rejuvenates your skin"
It supports water retention and keeps your skin healthy.
Fragrance and petroleum free, no artificial coloring nor animal-derived ingredients
Allergies, cumulative irritation patch tested
​ ​* However, some individuals may still experience irritation or allergic reactions.
Non-comedogenic tested (No acne-causing ingredient)
* Some individuals may still get acne
Ingredients
[All Ingredients]
Glycerin, sorbitol, stearic acid, water, palmitic acid, rice extract (Rice Power No.1), BG, myristic acid, lauric acid, hydroxylated K, sodium hydroxide, sea silt, bentonite, kaolin, volcanic ash, honey, bergamot fruit oil, lemon peel oil, orange peel oil, ginger root oil, tea leaf Extract Yukinoshita Extract Sohakuhi Extract, Edelweiss Extract, Sodium hyaluronate, polyquaternium-7, PEG-65M, ethanol, phenoxyethanol
Show all of the ingredients
HOW TO USE
Step 1

Use the included spatula as a guide for usage amount.

Step 2

Using a foaming net, etc., squeeze it in so that it contains moisture and air, creating a dense foam.

Step 3

Gently rub the foam in as if it was rolling, and rinse your face firmly and carefully. Be careful not to leave any residue on the hairline.