Seasonal Special Box Set (Blue Cream)
DETAILS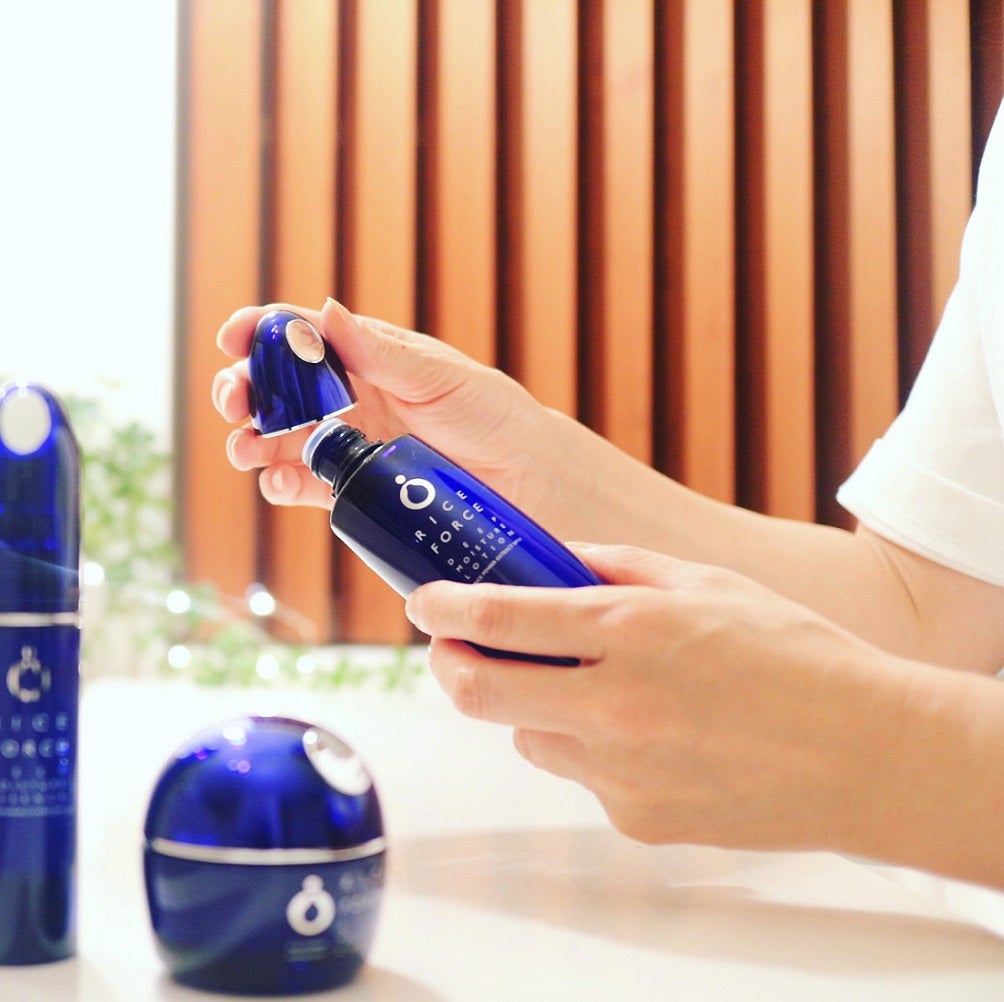 How It Works
A unique moisturizing set infused with Rice Power® Extract No. 11 for all skin types. This trio will leave your skin feeling nourished all day long. Backed by nature and science, Rice Power® Extract No. 11 is clinically proven to improve the skin's natural function to retain moisture within your skin. It helps skin renewal by INCREASING ceramide cell production, which in turn, creates a barrier protecting the skin from harmful environmental stimuli. Transform your skin into plump, supple skin that bounces back. Love the feel of your skin!
DEEP MOISTURE LOTION

(120ml/4.2oz) A hydrating liquid lotion instantly softens parched skin by replenishing moisture.

DEEP MOISTURE ESSENCE

(30ml/1oz) Tiny nanosized molecules wakes up ceramide production to naturally repair and restore your skin's natural barrier function.

DEEP MOISTURE CREAM

(30g) A super lightweight, non-greasy moisturizer nourishes the skin all day long. Locks-in hydration for a healthy glow.
USAGE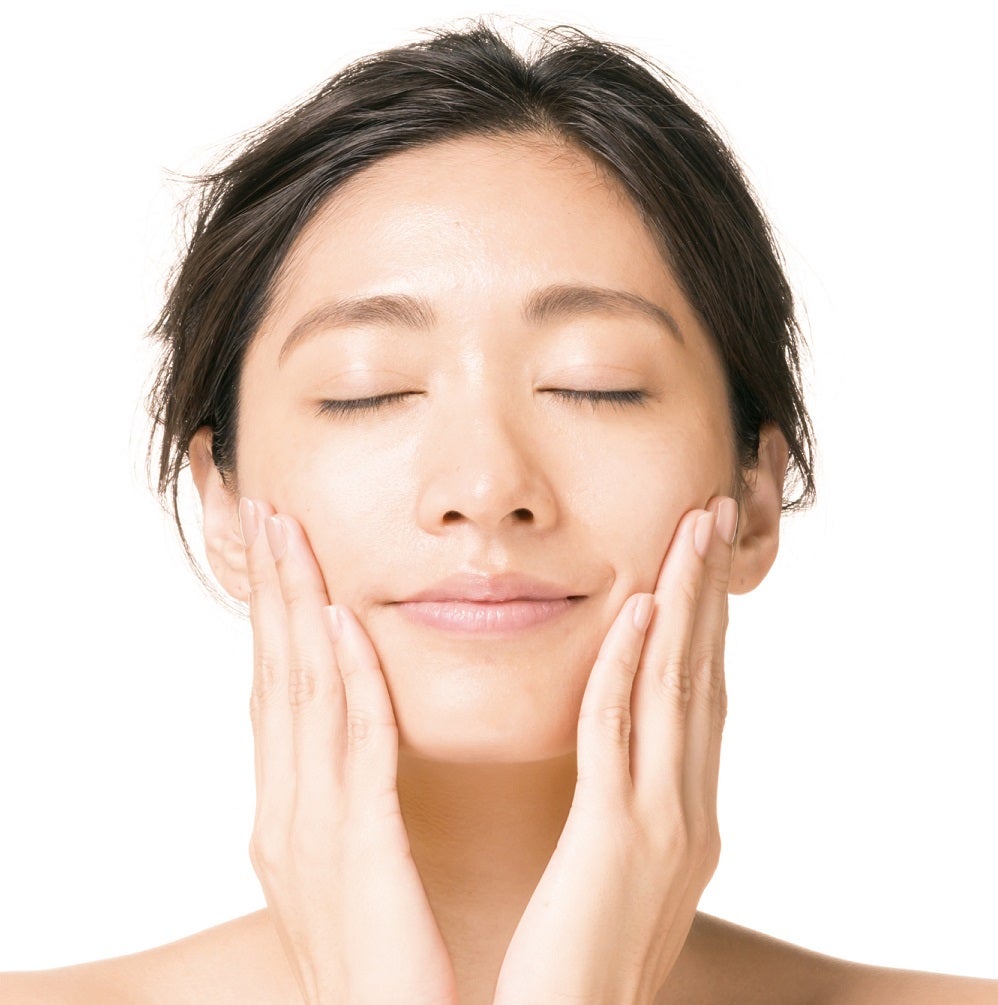 DEEP MOISTURE LOTION

Pour 3-5 droplets into your palm, rub your hands to warm the lotion and smooth over entire face avoiding eyes and lips. Gently press and hold with warm palms.

DEEP MOISTURE ESSENCE

Pump 1-2 times and spread over entire face being extra careful around the delicate eye area. Apply by tapping with the pad of your fingertips instead of rubbing. Add extra layers to special areas of concern.

DEEP MOISTURE CREAM

Scoop out a bean-size with the provided spatula and spread evenly over the entire face avoiding eyes and lips. Blend with fingertips and use the heat of your palms to gently press in the hydration. Use any leftover cream to extend special care to the tell-tale neck and décolletage.
INGREDIENTS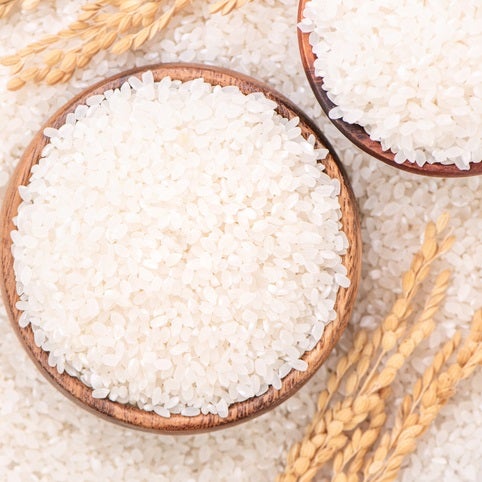 Active Ingredient   Rice Power® Extract No. 11
DEEP MOISTURE LOTION Water, Oryza Sativa Alcohol, Butylene Glycol, Dipropylene Glycol, Glycerin, Dipotassium, Glycyrrhizate, Sodium PCA, Lysolecithin, Sodium Hyaluronate, Squalene, Tocopherol, PEG-150, PPG-6-Decyltetradeceth-20, Peg/Ppg-25/30 Copolymer, Chamomilla (Recutita) Matricaria Flower Oil, Methylparaben, Acrylates/C10-30 Alkyl Acrylate Crosspolymer, Aminomethyl Propanediol, Citric Acid
DEEP MOISTURE ESSENCE Water, cyclopentasiloxane, dimethicone, concentrated glycerin, ethanol, BG, DPG, POE dimethicone copolymer, cetyl octanoate, olive oil, vegetable squalane, natural vitamin E, POP methyl glucoside, polyoxyethylene sesquistearate methyl glucoside, sesquistearate methyl glucoside, glycerin monostearyl ether, POE (7) lauryl ether, light liquid isoparaffin, hyaluronic acid Na - 2, glycyrrhizic acid 2 K, POE stearyl ether, camomile oil - 2, viscosity modifier, PH adjuster, EDTA-2Na, methyl paraben
DEEP MOISTURE CREAM Water, cetyl ethylhexanoate, butylene glycol, squalane, glycerol, dimethicone, phytosteryl/behenyl/octyldodecyl lauroyl glutamate, behenyl alcohol, stearic acid, polyglyceryl-10, stearate, propylene glycol stearate, sorbitan cocoate, sodium myristoyl glutamate, dipotassium glycyrrhizate, methylparaben, butylparaben, acrylates/c10-30 alkyl acrylate crosspolymer, xanthan gum, aminomethyl propanediol
RESULTS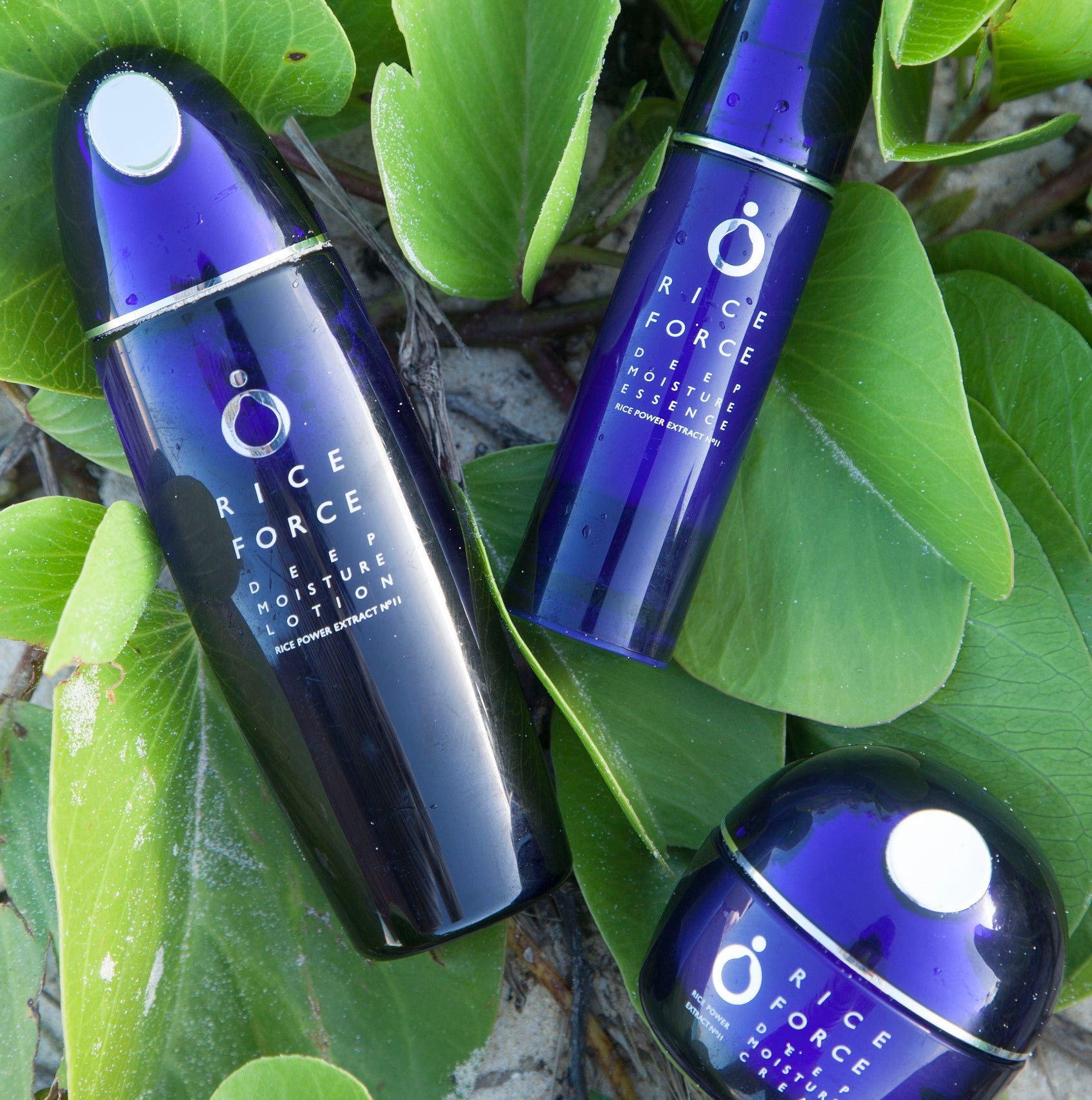 99%
Visibly healthier skin
CUSTOMER SATISFACTION
96% More hydrated skin
93% Clearer skin, noticibly less acne
90% Brighter skin tone
97% Smoother, refined texture
Maximizing Skincare Results!
DETAILS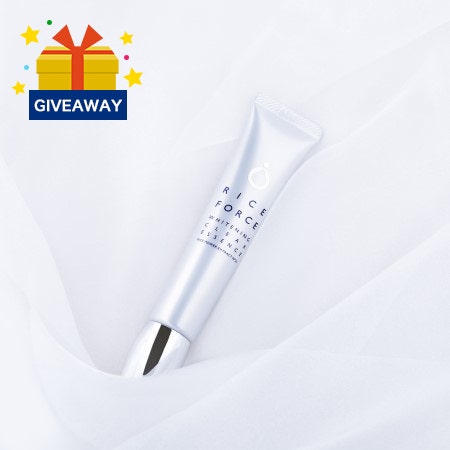 How It Works
A dual-acting medicated skin whitening serum that contains Rice Power® Extract No. 23 , which helps the skin protect itself from environmental hazards, combined with a long-lasting vitamin C derivative that inhibits melanin production. Improves the skin to become more luminescent and clear while conditioning and strengthening the skin.
What is Rice Power® Extract?
The only novel active ingredient in the world that is certified by the Japanese government's Ministry of Health, Labor, and Welfare as an ingredient that effectively improves the natural moisture retention function of the skin.
Rice Power® Extract is derived from organic Japanese white rice from farm in Kagawa, Japan. It is responsibly sourced and fermented with our proprietary process for up to 90 days. The nanosized molecules of Rice Power® Extract are miniscule, allowing for a deeper saturation into the skin's layers than collagen and hyaluronic acid. Currently, there are 36 different kinds of Rice Power® Extract formulas; each one is identified by a number and possess different health benefits.
The nanosized molecules of Rice Power® Extract are miniscule. They can reach deeper into the skin's layers to naturally repair and improve your skin. A boost in ceramide production prevents evaporation and creates a thick barrier of protection from harmful environmental stimulation, such as UV rays.
INGREDIENTS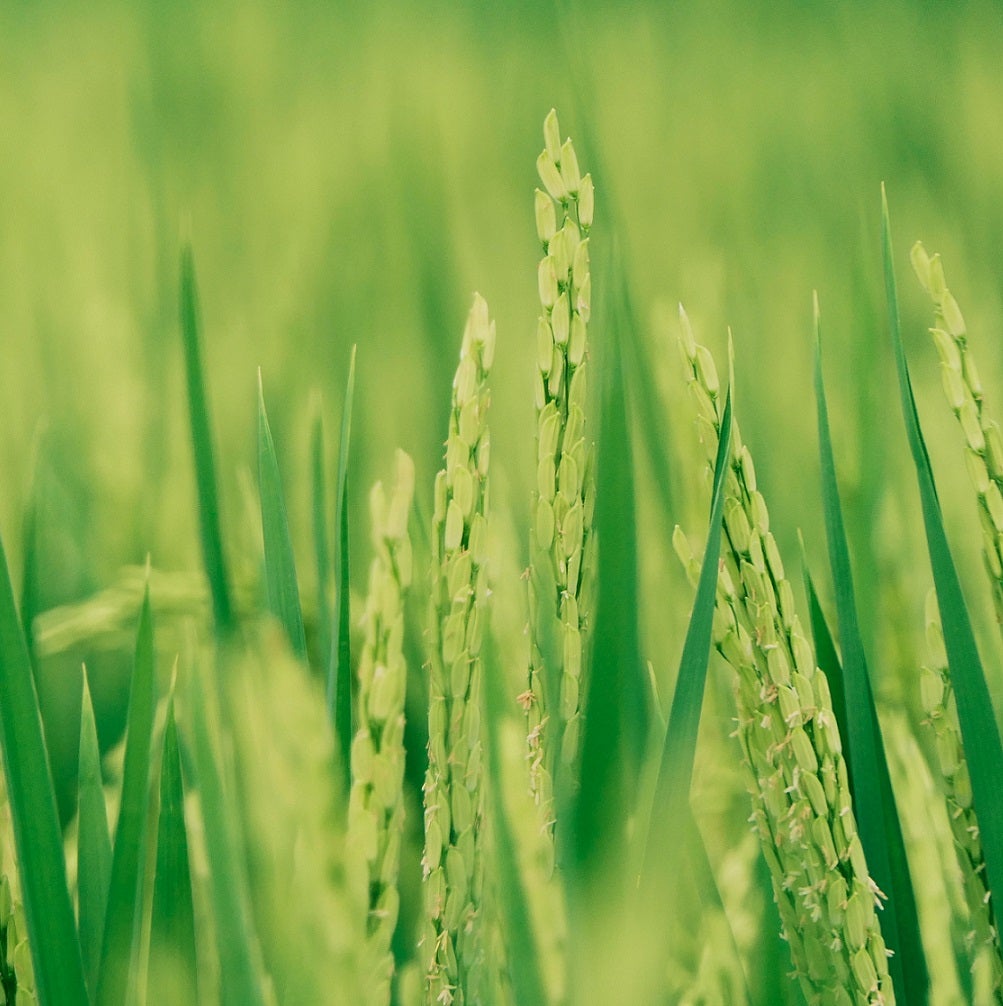 Active Ingredient
Vitamin C2-Glucoside
Other Ingredients
Rice Power® Extract No.23, Water, Chamomilla Recutita (Matricaria) Oil-2, Sodium Stearoyl Glutamate, Concentrated Glycerin, Caprylic/Capric Triglyceride, Phytosteryl/Behenyl/Octyldodecyl Lauroyl Glutamate, Myristyl Myristate, Polyglyceryl Stearate, Glyceryl Stearate, Dimethicone, Cetyl Ethylhexanoate, Cyclopentasiloxane, Butylene Glycol, Dipropylene Glycol, Isoparaffin, Glycerin Monostearyl Ether, POE-7 Lauryl Ether, Behenyl Alcohol, Myristyl Alcohol, Alcohol, Sodium Metabisulfite, Disodium Edta, Viscosity Adjuster, pH Adjuster, Methylparaben, Propylparaben, Butylparaben
The Rice Field Project
The RICE FIELD PROJECT INITIATIVE

Our simple wish was to share a glimpse of Japan's venerated rice culture to the world. Our employees from around the world participated in the full cycle of creating some RICE FORCE products with our own hands from start to finish.

GROWING RICE ORGANICALLY

We started by transplanting seedlings of Oidemai Rice in the rice paddies of beautiful rural Kagawa prefecture. The rice is organically grown, ensuring a gentler farming method that is kinder to our earth.

EXTRACTING MIRACLE INGREDIENT

After harvest, we use our proprietary methods of extracting the elixir to create formulas for our various products. By using responsibly sourced ingredients, we can proudly deliver safe products for you to enjoy! Using organic rice as the main ingredient is another way RICE FORCE is making a small contribution to protect our earth.



* These employee-made products still only account for a small fraction of our products

OUR PROMISE FOR FUTURE GENERATIONS

Our modern world is filled with cars, factories and human activities that burn fossil fuel, sending heavy carbon dioxide emission into the cleaner atmosphere. The rice crop absorbs the carbon dioxide and breaks it down using photosynthesis. We promise to leave a better environment for our children and future generations.